Members Dinner "Business Unplugged"
30.08.17 @Data Kitchen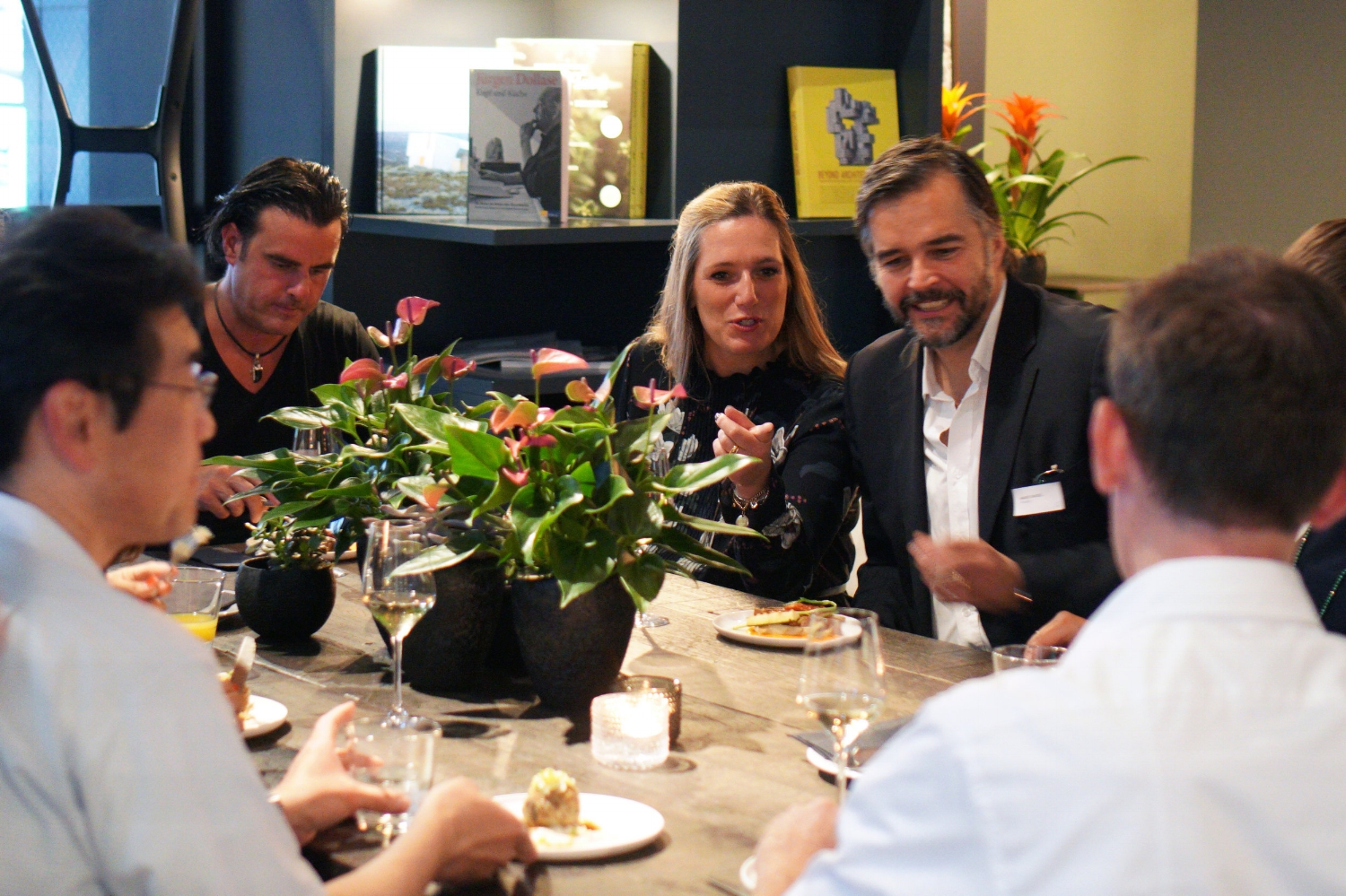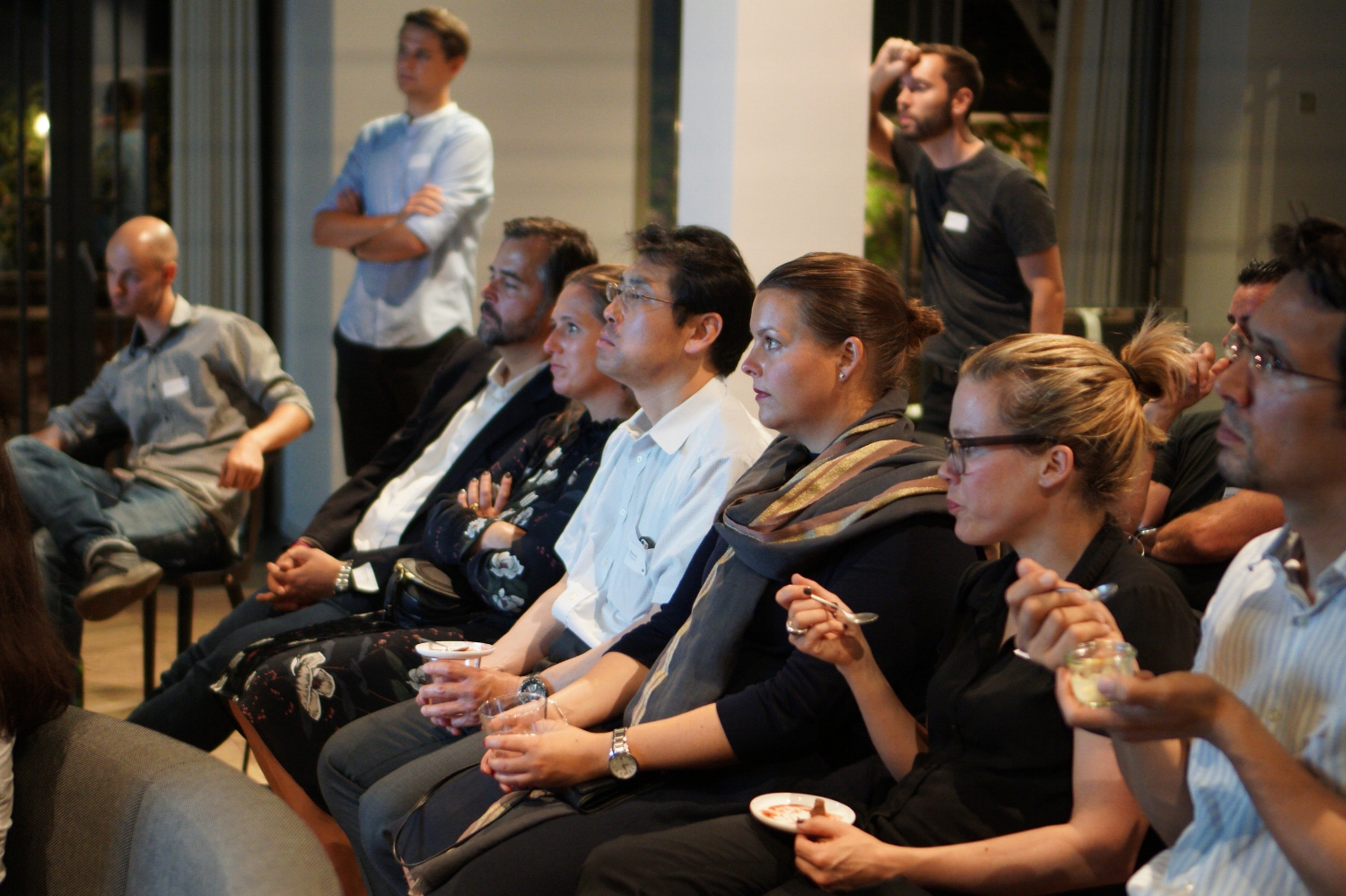 INAM members dinner at the SAP Innovation Space in Berlin Mitte
During the evening our members enjoyed lovely food prepared by Data Kitchen- a digital restaurant that has reinvented the way we interact with food in restaurants in order to save time (while ordering and paying), not quality of the food itself.
Besides playing around with the digital tools available at the innovative space of SAP (interactive brainstorming room and app connected food cabinets) we also enjoyed presentations about the latest innovative projects presented by NanoJoin (Berlin start-up) , SAP (presenting corporate innovation), and Shapeways (representing an SME from the Netherlands).
Each presenter talked about their current projects and struggles. This lead to an open discussion on how the members of the INAM network can support each other.